Schedule Your Free Inspection!
Consumer Guide to Duct Cleaning
Consumer Guide to Duct Sealing
Consumer Guide to Duct Cleaning
Consumer Guide to Duct Sealing
Is Your Energy Bill Skyrocketing?
Wow, we had a new duct system installed & our home is a lot more comfortable. We had no idea how bad of shape the system was in when we bought the house. Thanks, Air Care!

Mike & Amy Helf, Pensacola, FL
Our new duct system makes the house more comfortable and we are enjoying the much better temperatures. No sweating this summer. And a tax credit too! Thanks for a great job!

Rick Monroe, Pensacola, FL
I don't dust as often now that Air Care has been here. They are Honest, cleaned up after they were done, plus they explained what they were doing & why it needed to be done. We will gladly recommend your Air Duct Cleaning process to everyone we know

Pat & Steve Degenhart, Pace, FL
I have your Air Filters and had my A/C system Cleaned; "Your techs are very professional and knowledgeable about IAQ, You have great people on the team

William Martinez, Pensacola, FL
We had a new air duct system installed. The crew was Excellent. Very professional and the entire job was done in less than 2 days. We now have much better Airflow and our air volume has increased by 25%, WOW

James Parsons, Pensacola, FL
The AirSafe filter is awesome! The dog sheds all the time and that filter catches a lot of the pet hair & dust build-up in my house. It's so simple to change. I love it!

Vanessa Johnson, Gulf Breeze, FL
We had no idea there was a problem in the dryer vent; I was about ready to buy a new dryer. Since we had the vent cleaned, our dryer works better than it has in years, too! It's like new!

Bill Landon, Pensacola, FL
Very Confident & Professional! We now have less dust and sneezing going on in the house now. We appreciate your A+ rating with the BBB. It gives us peace of mind.

Shirley Burge, Retired, Gulf Breeze, FL
We Love Gulf Coast Air Care & the great service they provide. They are very courteous & knowledgeable. The air filters have eliminated the dust problem in our home. We liked them so much we ordered new ones for our new house when we moved. We'll keep using the AirSafe Filter… Always!

Robert & Michelle Boyero, Cantonment, FL
Your guys were very Professional and Knowledgeable, I would definitely recommend your services. You met all our expectations. Thanks for a job well done.

Chris Harms, Pensacola FL
The workers were very efficient and neat; plus, they cleaned up after themselves. Thanks for the Duct cleaning job.

Elizabeth Oram, Pensacola, FL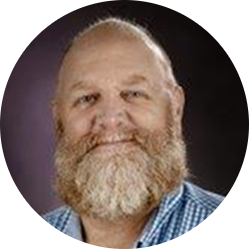 Todd grew up in the mountains of Colorado.
He spent many years in the US Navy on his way to residency in Florida.
A graduate from Platte Canyon High School in Bailey, CO and the University of Maryland, Todd was also an Aircraft Electrician and Flight Engineer in the Naval Reserves, Flying the P-3 & C-130 for nine years.
After ending his Civil Service career at NAS Pensacola, he started this business in 1994 and has never looked back. Todd worked in his father's construction company in Colorado as he was growing up and has a passion for the building trades and technology advancements in the "BUILT" environment.
Todd is a husband (29 years in 2016) and a father of four (two girls & two boys.) He has enjoyed sports and music while living in Gulf Breeze for 27 years.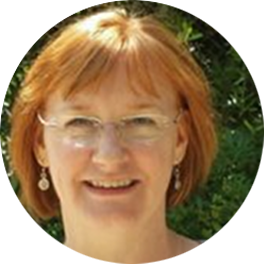 Kathy St.Ores, Admin & Human Resources
Kathy grew up in California and Colorado and has been married to Todd for 29 years in 2016. She is the Mother of four (two girls and two boys) and enjoys music and travel.
Kathy "keeps the books" in our day-to-day operations. She was the person responsible for the start-up of the company as she discovered the business opportunity in 1994, before any of us were on-board with the idea of Gulf Coast Air Care. She is always 2-steps ahead of everybody in the "ideas department"
Nathan Noa, General Manager, ASCS
Certifications include: ASCS Air System Cleaning Specialist,
CMR-S Certified Mold Remediator –Supervisor
Grew up in Gulf Breeze and graduated GBHS in 2001
Nathan has been with our team since May of 2000
Nathan started at Gulf Coast Air Care as a DCT student from Gulf Breeze High School, part time, and worked to become the general manager. He also graduated from the University of West Florida finishing a degree in Biology/Environmental Studies. Nathan lives in Pensacola. He enjoys recreational shooting, spending time at the beach, and spending time with his wife & family; they recently had their first Child… A beautiful little girl.
Sam Seeber, Service Manager, ASCS
Certifications include: ASCS, (Air Systems Cleaning Specialist) and CMR-S (Certified Mold Remediator –Supervisor)
Grew Up In Gulf Breeze & graduated GBHS in 2001
Attended the University Of West Florida
Sam has been with our team since March 2001
Outside of work, Sam is a happily married man with two wonderful children. Some of his hobbies include fishing, water sports, and playing sports with his kids.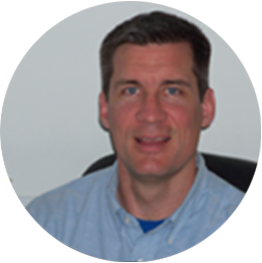 Air System Cleaning Specialist
Air System Cleaning Specialist
Dave Meyering, ASCS, Air System Cleaning Specialists
Service Supervisor
Grew up in Gulf Breeze and graduated from GBHS in 1987
Dave has been with our team since December of 1997
Dave is married and has 4 children. His free time is spent with his family and he enjoys hockey. Dave loves science and learning more about Indoor Air Quality and ways to improve it for our Air Care customers.
Kevin Roberts, ASCS, Air System Cleaning Specialist
Service Technician
Grew up in Gulf Breeze, FL Graduated in 2005 from Gulf Breeze High School; Attended George Stone Vocational-Technical School for HVAC in Pensacola; Kevin has been with our team since Aug of 2005.
Kevin resides in Gulf Breeze with his dog, Kirra, and his hobbies include skateboarding, surfing and going to the beach.
Brian Montgomery, Technician
Brian joined our team in 2012 and he has been a quick under-study to our senior technicians. Brian grew up in Gulf Breeze & graduated for GBHS in 2002; Brian previously worked in the hospitality industry so I assure you he knows how to be hospitable. He spends his free time at the beach
Hugh is one of our skilled technicians specializing in A/C cleaning & repair. He has been living in Pensacola on and off for 7 years while also attending HVAC school in Colorado. His hobbies include bowling, tennis. He spends time with his son, also spends some of his free time helping his family at their business in Pensacola.
Adam Rowe has joined our team (2015) as an IAQ technician & student at a local vocational school studying HVAC. He has a great attitude, a wonderful smile, and is always striving to learn about HVAC & the IAQ industry. Adam grew up in the Southeast so he knows our climate and is a welcome addition to the Gulf Coast Air Care team.
Kevin has recently joined our team (2016) after a relocation from Tennessee, and we are happy to have the USAF veteran and former student of the HVAC trade on our service team.
So If You Have Any of the Following
● Excessive Dust
● Hot or Cold Rooms
● High Power Bills
● Unresolved Comfort Issues
Then Your Search is Over!
Rees is a student & a passionate learner; and a recent addition to our service team (2016). His recent relocation from Indiana brings another highly talented & quality service tech to our team. We welcome Rees & his wife to the Gulf Coast to live & work with dedication to his faith.